Best Fishing Resorts in Costa Rica during the Tournament Season
By Justin DeBoom.
As the main tournament season sets in, picking where to stay between the available Costa Rica fishing resorts is key for your trip.
Most big tournaments take place on the Pacific coast, and during competitions, Costa Rica's fishing resorts are in high demand. Anglers come and go and the seas are full of charters fighting for the precious catch.
If you are not sure how to navigate that world, don't worry. Here are a few great recommendations for those participating in the tournaments and those who are just traveling during the season, but want to go out and fish.
Costa Rica Fishing Resorts for Competitors
For the tournament anglers, your world pretty much revolves around Los Sueños and Quepos. These areas get most of the crowds as they have the biggest tournaments in Costa Rica.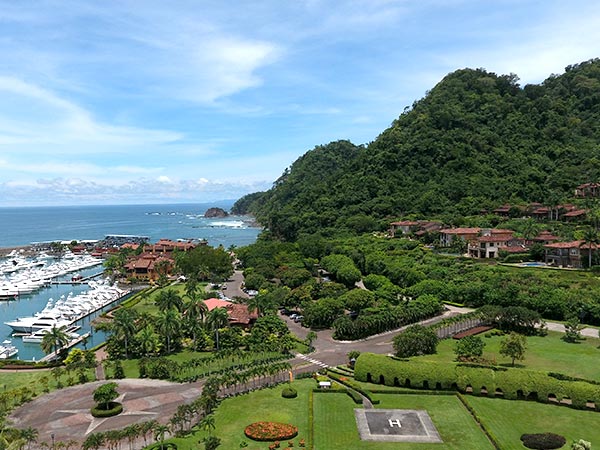 The Los Sueños Triple Crown is a three-leg tournament that takes place in January, February, and March. For this tournament, there is no better place to stay in than the Los Sueños Resort and Marina.
Here there are amazing condo and private home options, that are great for families or tournament groups.
There is something to do for everyone and with direct access to the marina and all the tournament events, it is a perfect place to call home during your tournament dates.
Marina Pez Vela in Quepos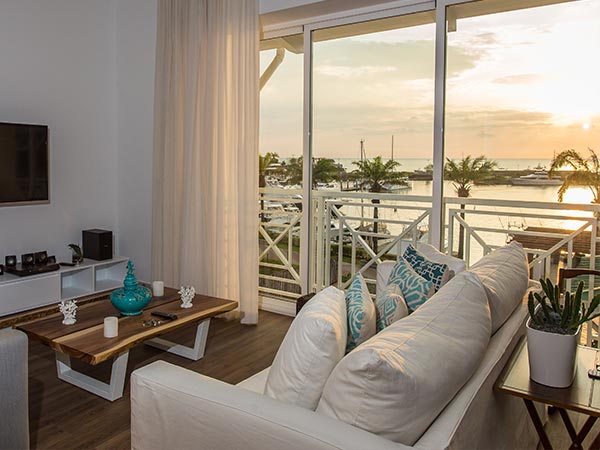 Quepos is now home to 5 major tournaments and quickly becoming a favorite for novice anglers and experts alike.
The main tournaments here are the Pelagic Rockstar (January), Pescadora Billfish Championship – Women Only (February), Quepos Billfish Cup (March), the Marina Pez Vela Open (April) and the Offshore World Championship (Late April/Early May).
Since the Pelagic Rockstar, Pescadora Billfish Championship and the Marina Pez Vela open are hook-and-hand tournaments, many anglers of all skill levels are flocking to compete.
Unlike the Los Sueños series, these tournaments make a great environment for everyone, from the novice to expert.
Since Costa Rica is all about circle hook fishing, the hook-and-hand tournaments allow any competing team to have a chance against the pros because your crew can help you during the tournament and hook the fish as well.
With that said, there are some key places to consider staying in if you are enjoying these tournaments.
The brand new Marina Pez Vela Villas, located on-site of Marina Pez Vela in Quepos, are a top pick. The location makes it perfect for participants as well as those just here to watch.
There's also an endless supply of great boutique hotels in the local town of Manuel Antonio. Everything ranging from quality 3-4 star hotels to some of the best luxury beachfront properties in the country.
Best Lodgings for Non-Competitors
If you are traveling during the tournament season, but not looking to participate, there are other things to consider as well.
Both Los Sueños and Quepos are excellent areas to experience all the excitement of the tournaments without actually being in them.
The key is to make sure to plan in advance. If fishing is a priority, book your boats early. During these tournament dates, boat availability is even more limited since many charter boats fish the tournaments. Therefore, those that don't book up well in advance due to the even more limited availability.
And since there are so many anglers looking for a home-base during the competitions, the same applies to lodgings.
Jacó Beachtown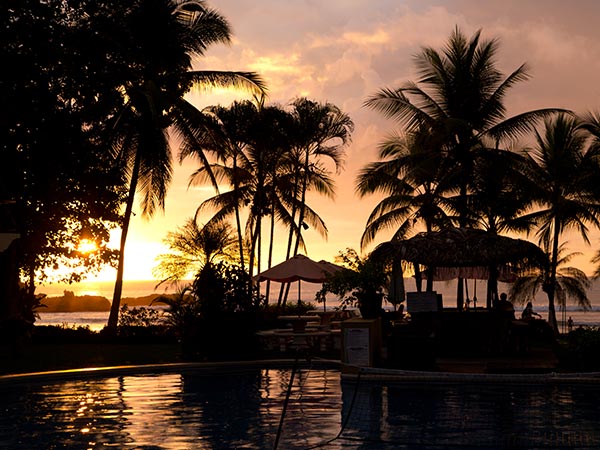 In Los Sueños, the condos and private homes are the first to go. There are some great family friendly hotels in the local beachtown of Jaco, but keep in mind this requires a taxi to the resort if you want to see all the action.
Top Recommendations for lodging outside of Los Sueños would be:
Crocs Resort and Casino
Club Del Mar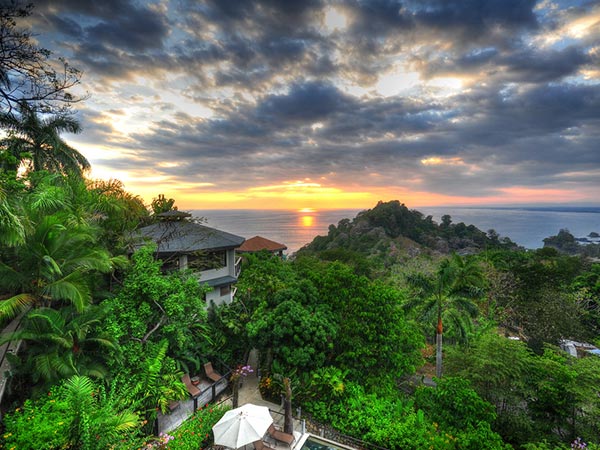 In Quepos, your options are far greater since they span beyond the marina itself. The condos are always great on-site, but with only 10 total units, they sell out almost instantly.
For hotels, there are some great picks that typically have room during the tournament dates.
Arenas Del Mar is a top pick and arguably the number one hotel in the area. Arenas Del Mar offers true 5 star lodging, incredible beaches, and perfect location to everything.
La Mansion Inn is a good option for couples and groups of friends. It's an adults only hotel, with amazing views and a 5-star experience. Definitely one of the best values for the money.
Other options that are also great for both families, couples and groups are:
Tulemar Resort
The Falls Resort
Costa Verde
Buena Vista Beach Villas
In the end, there are many options to consider during the Costa Rica fishing tournament season. It really depends on what you are looking for, your desire to participate or just the overlap of travel dates with a key tournament.
Ask your travel consultant and fishing expert what they recommend based on your plans and we will give the best guidance possible.