Panama Fishing Vacations
From start to finish, Panama Fishing Vacations is here to help you plan every aspect of your fishing adventure. Tell us what you want to catch, and we'll put together a personalized package just for you.
Most Popular Fishing Packages to Panama
Visit this tropical haven to experience world-class fishing and service. These sample packages are a taste of what you can get!
1. Fresh and Saltwater Adventure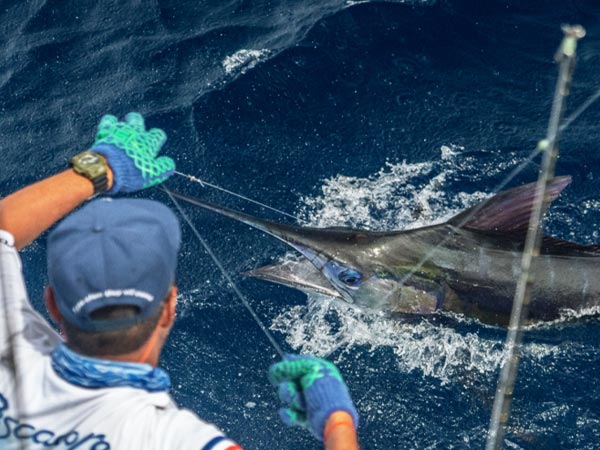 Time: 7 nights | 8 days
Price: $3,000 – $4,000 per person
Description: Experience the best of two worlds in a trip across Panama. Test your abilities against the fish of Panama Canal and the Pacific Ocean, while enjoying both nature and culture.
Includes:
1 Full day of freshwater fishing
2 Full days of offshore / inshore fishing
1 Optional Panama City & Canal tour
Visit: Panama City, Boca Chica
Targeted Species: Marlin, Sailfish, Mahi-Mahi, Yellowfin Tuna, Roosterfish, Snapper, Peacock Bass
Get a Free Quote for This Package
---
2. Highlights of Panama Fishing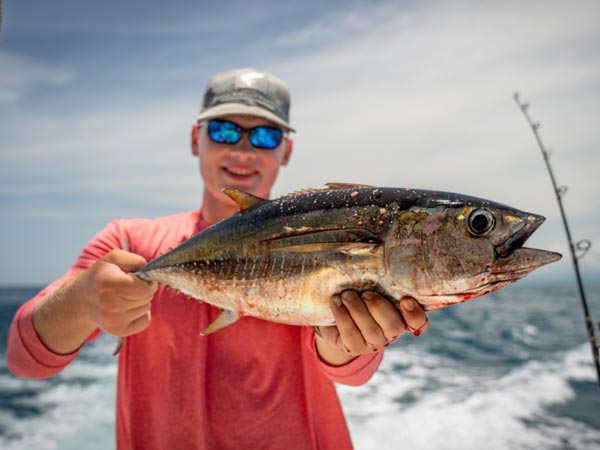 Time: 9 nights | 10 days
Price: $3,500 – $4,500 per person
Description: A journey for adventurers! Fish in the best locations and explore Panama beyond its waters as you admire the countryside and urban landscapes alike. Traverse mountains, oceans, and towns.
Includes:
1 Full day of freshwater fishing
2 Full days of offshore / inshore fishing
1 Optional zip lining tour and 1 optional Canal and Panama City tour
Visit: Panama City, Boquete, Boca Chica
Targeted Species: Marlin, Sailfish, Mahi-Mahi, Yellowfin Tuna, Roosterfish, Snapper, Peacock Bass
Get a Free Quote for This Package
---
3. The Ultimate Panama Fishing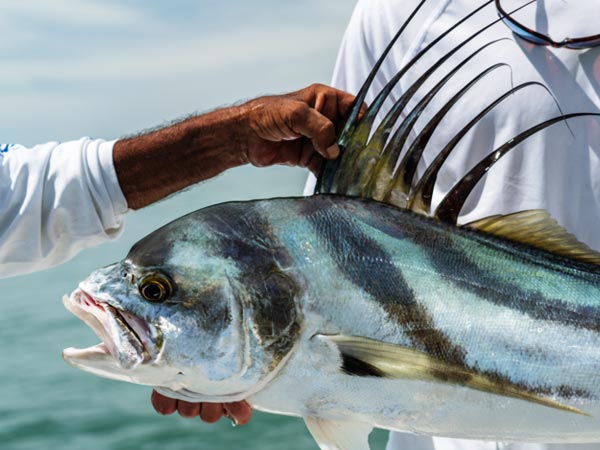 Time: 5 nights | 6 days
Price: $2,750 – $3,500 per person
Description: Enjoy two of Panama's most iconic destinations in a trip that showcases both nature and modernity. Spend your days at an all-inclusive fishing lodge and then admire the city's highlights.
Includes:
3 Full days of offshore / inshore fishing, with lunch
4 Nights at an all-inclusive fishing lodge
1 Night in Panama City
Visit: Coiba Island, Panama City
Targeted Species: Marlin, Sailfish, Mahi-Mahi, Yellowfin Tuna, Roosterfish, Snapper
Get a Free Quote for This Package
---
Your Custom Vacation Package Includes More than Fishing
Every trip we provide is you-nique. Pricing, accommodation and tour options depend on travel dates and your final destinations. Our quotes always include the following:
'Meet & Greet' airport service.
English-speaking drivers.
Private ground transfers or charter flights.
Accommodations: pick between hotels, rentals, resorts or fishing lodges.
Private fishing charters.
Guided tours (English-speaking guides).
Meals (as stated in each itinerary).
24/7 In-country support.
Taxes.
Transaction fees.
100% Satisfaction Guarantee.
Panama Fishing Species:
Panama provides a variety of species for you to hunt: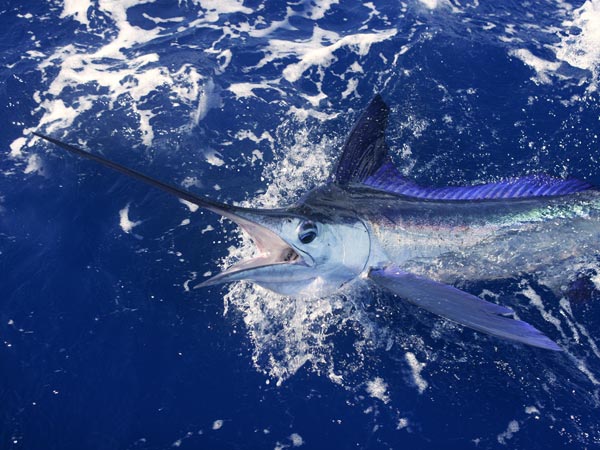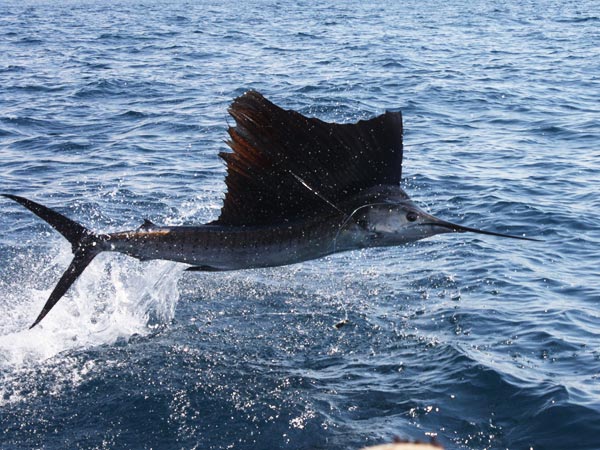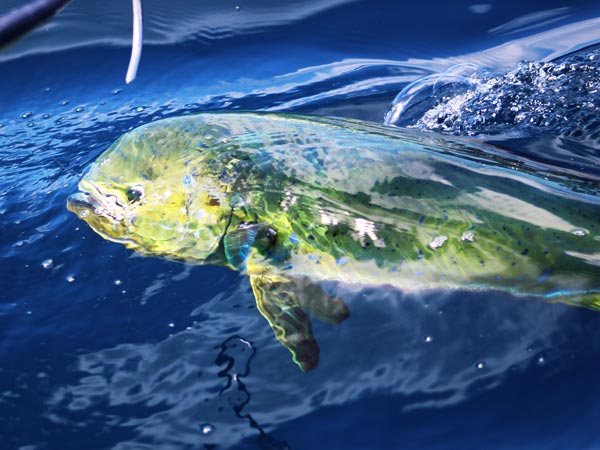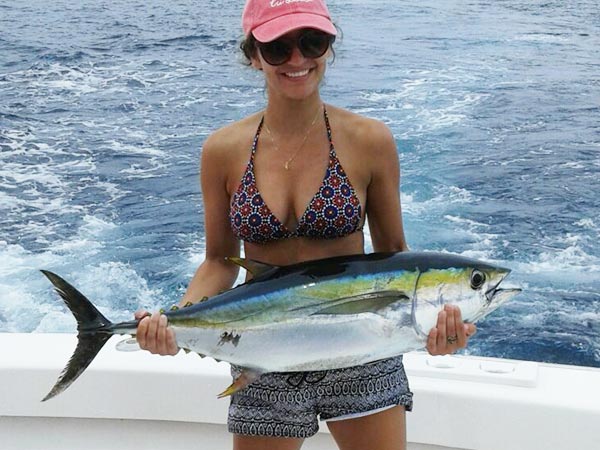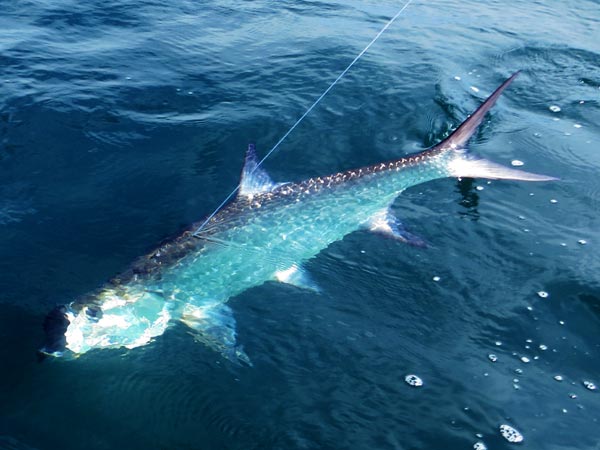 Fishing in Panama with Help from Experts
Panama has quickly become one of the most sought after destinations for travelers. It's great for those who want to experience the rich history of this country and the world-renowned fishing it offers.
Unlike other popular fishing destinations that get all the TV time or publications, Panama still provides that off-the-beaten-track fishing experience with all the modern amenities any avid angler would enjoy.
The Road Less Traveled: Authentic Panama Fishing Vacations
The main difference between Panama and some of the other well-known offshore fishing destinations in Central America is the lack of marinas in key areas of the country.
If you fly into Panama City, there is a number of marinas to choose from. When looking at the topography maps of Panama and the city itself, you can see that runs from the city to the offshore fishing grounds are quite long.
In contrast, the North and South tips of the Pacific coast of Panama have some amazing areas, which are just minutes from the continental shelf. This ledge is where you will find all the major pelagics and the most abundant fishery.
Due to these more remote locations, once you are in the country there is quite a bit of traveling involved. The reward is that there are great options for local lodges and hotels which can access the best fisheries.
Main Fishing Areas in Panama
Offering inshore, offshore, and freshwater fishing, the following are the key fishing areas in Panama:
Panama City: Panama Canal and Lake Gatun
Chiriqui: Coiba Island and the Gulf of Chiriqui
With help from expert anglers, you can get a vacation that takes you to these destinations.
Fishing Lodges in the North of Panama
For the ultimate angler, the lodge setting is hard to beat. Paradise Fishing Lodges is located in the Chiriqui province and offers world-class fishing around the famed Coiba Island as well as the Hannibal Bank.
If you are looking for incredible inshore action targeting Cubera Snapper, Roosterfish, Blue Eyed Trevally, and other species, this is the place to go.
Or head offshore and target monster Yellowfin Tuna as well as Sailfish, giant black Marlin, Dorado, and blue Marlin.
Southern Gems to Escape from the World
To the South of Panama, Tropic Star is your best bet. Known as one of the most famous fishing lodges in the world, this hotel is the place for Black Marlin.
The Zane Gray reef offers some of the most consistent black Marlin fishing found anywhere in the world without having to cross the globe to Australia. They have all the other species found in almost every part of Central America as well.
In addition to the great offshore and inshore trips that take place in Panama, there is also a lesser-known fishery for Peacock Bass, Tarpon, and Snook.
Lake Gatun, Panama Canal, and the Bayano Lake have some of the finest light tackle freshwater and brackish water in the area.
If you are looking to do something unique, check out the Panama Canal and Lake Gatun fishery. Here you can spend a day or half-day fishing for hard-fighting Peacock Bass as well as Snook and small Tarpon.
The experience is fun, with limitless action, and the view is what sets it apart from others. Just imagine fighting a feisty Peacock Bass on light tackle while watching a ship traverse the canal at the same time.
This makes for a pretty wild memory even for the angler who has done it all.
How to Get a Seamless Fishing Trip to Panama
This is what we do. Our team of fishing experts is devoted to offering truly unbiased recommendations on where to fish, when to fish, and who to fish with. From charters to lodges, we take care of everything.
For those looking to travel with family and enjoy the country as well as fishing, there is a variety of options. Panama is a destination that offers something for everyone and fishing is just one of them.
The planning can be the toughest part of any vacation. Our fishing experts will help you identify the best fishing option for you, designing a custom itinerary that puts you in the water at the best time and with the best crew to maximize your chances.
If you are ready to get a free quote and the help from local expert anglers, simply contact us and we'll put you in the water in no time!