5 Mistakes to Avoid When Choosing a Fishing Charter in Costa Rica
By Justin DeBoom.
1. Picking Costa Rica fishing charters based on price only
Unfortunately, this is probably the number one mistake most travelers make in Costa Rica. Prices for fishing trips in Costa Rica are much higher than other destinations in the world, and that is mainly due to operating costs and the price of fuel.
Let's use offshore fishing or deep sea fishing as an example. A full day charter typically lasts from 7 am–5 pm. You will run between 16–40 miles before you start fishing.
A typical day will involve 100–150 miles of total travel distance and with fuel at $5.00 a gallon, ballyhoo running $1–$1.25 a bait, ice, beer, water, soda, lunch, tackle, insurance and crew the cost adds up very quickly.
When you see a price for a charter that is substantially less than most of the other boats, ask yourself "How is it they can offer such a cheap price?" More than likely, it comes from shortening the trip, not running the distance to put you on the fish, or cutting corners somewhere else.
This could affect your productivity or put you in danger with safety requirements. In the end, we always say a cheap "Fishing" charter can easily turn into an expensive boat ride.
2. Wrong time of year, wrong species and wrong location in Costa Rica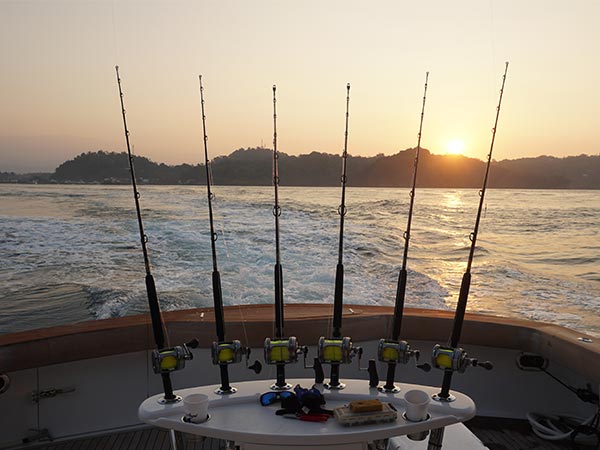 Here in Costa Rica, we are blessed with great fishing year round. However, the species you want to target and the time of year you are traveling in will have a direct impact on where you should fish.
As an agency, we don't own boats nor manage charter operations. We have partners all up and down both coasts of Costa Rica, and will always give you the best advice on destinations based on the species you want to target and your travel dates.
When booking a boat alone or with a charter operation directly, they will naturally try to say the fishing is great in their area since that is where their operation is located. The key is to find a fishing charter that tells you the truth and gives you realistic expectations on what the fishing will be like.
Ask them what is running that time of year or what they would recommend. If you start out by telling them what you want to catch, naturally most will say that it can be done and it has been great.
The real pros will shoot it straight and will even push back on what you want as it relates to what you can really expect. There's nothing worse than getting the "should have been here yesterday" comment at the end of your fishing trip!
Migration patterns and climate can have a huge impact on the productivity of your Costa Rica fishing charter. This mistake is one that is made as commonly as picking based on price alone. The end result for both is almost the same, but the wrong destination can lead to an expensive boat ride and miserable sea conditions.
3. Not taking advice from your captain or guide
We all have it– the dream bucket list of fish to catch. You plan everything perfectly and mistake 1 and 2 are not an issue. This next mistake is one that can be just as impactful and lead to a lackluster experience.
Mother Nature has a mind of her own and even when getting everything right on the destination, the guide and time of year, things might still not work out.
Most crews want to catch fish and make your dream a reality more than you know. However, forcing a crew to fish for a species or with a particular technique that is simply not going to pan out can also cause a bad experience.
Sometimes fish don't show when they should, or the bite might turn off on specific species. Let your captain know what you would like to catch, but also heed their advice if they give a different recommendation due to recent reports.
You can also have the same bad experience if you show up and expect the crew to fish "how you fish back home." Most crews are pros and have fished these waters all their life. The techniques, equipment, and bait are completely different from one place to another.
Once again, let your crew know how you would like to fish, but heed their recommendations on how and why things might be different here versus what you are accustomed to back home.
4. All-Inclusive hotel vs. Fishing lodge vs. Traditional hotel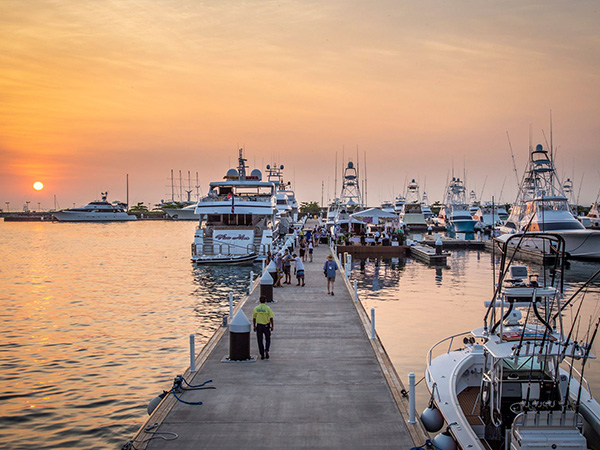 It may sound odd to some, but many people plan their fishing trip around the type of lodging they want– or think they want.
This mistake ultimately leads to a compounding issue with the second most common mistake, which is getting here on the wrong time of year, targeting the wrong species or at a wrong location.
We as agents try to give honest advice based on the country you are visiting. Many countries have a vast range of hotel or lodge types all over their territory. However, Costa Rica is very much different than most other popular fishing destinations in the world.
If fishing is your priority and a big part of what will make you enjoy the trip, then ask the right questions on lodging as it relates to your fishing plans. With the many different microclimates in Costa Rica, each area will have a huge impact on the types of hotels we recommend.
If you focus on a hotel or lodge type, you may very well end up forcing your travel agent to design a trip in an area or region that has no good fishing for your travel dates or target species.
Don't be afraid to try something new and heed your expert's advice on where and why they recommend certain property styles and locations to ensure you have the best trip possible.
5. Waiting too long or not planning far enough in advance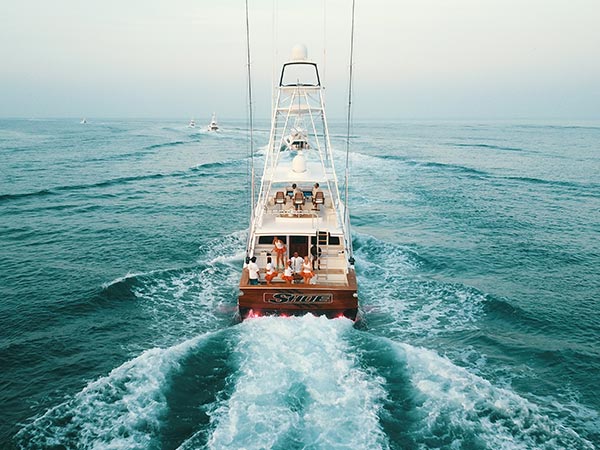 This mistake can also have a huge impact on the experience you get. Because of Costa Rica's incredible fishing and the fame that surrounds that reputation, charter boats book up well in advance, especially for the peak seasons for their areas.
The sooner you can plan, the better. It is the single easiest way to ensure you get the first pick of the best boats in the area you will be visiting.
If you wait until you get to Costa Rica to book a fishing trip during peak season and find it, ask yourself "Why is this great boat still available last minute?"
Maybe they are still available because they had a last minute cancellation and you lucked out, but the sad reality is most times, that is not the case. There is a difference between captains, boats and their reputation.
Their ability to put clients on the fish will have a huge impact on how early they book up for peak dates. Sometimes you get lucky, but why risk it when the cost of the excursion is so high and the results can be so different from one boat to the next.
In the end, fishing is fishing and there are no guarantees that your trip will be everything you expect it to be.
However, stacking the cards in your favor and making sure you avoid as many common mistakes as possible will only help ensure you have the best chance for a truly incredible fishing experience.