By Justin DeBoom
If you're an angler wondering where you can get your fix of adventure and travel, look no further. Costa Rica has become renowned for its fish numbers, calm waters, and world-class boats and crews. And nowhere is this more clear than during the different fishing tournaments in Quepos that take place between January and April of every year.
As we roll into March, tournament season is in full swing and Quepos is one of the top fishing destinations in Costa Rica. As it hosts some of the most traveler-friendly tournaments anywhere in Central America, it's easy to understand why.
Here we explain why each of the seven Quepos fishing tournaments is a good opportunity for anglers of all skill levels and ages.
World-Class IGFA Fishing Experience
For years, tournament anglers have flocked to Costa Rica to participate in the Los Suenos Triple Crown Series, which is an IGFA release tournament. This type of competition is well-known in tournament circuits—IGFA means anglers must hook their own fish and fight the fish from start to finish.
Only when the leader enters the first guide of the rod, or until the mate touches the leader, only then is the fish considered released. If at any point in time another angler or mate comes in contact with the rod or line, this is interpreted as assistance, and the fish will be disqualified and the release will not count towards the team total.
This style of competition, while exciting and a true test of your complete angling skills, is not for everyone. It takes years and years of practice to master dead bait circle hook fishing, and this reduces the chances of those with less experience looking to compete.
Quepos Fishing Tournaments: For All Anglers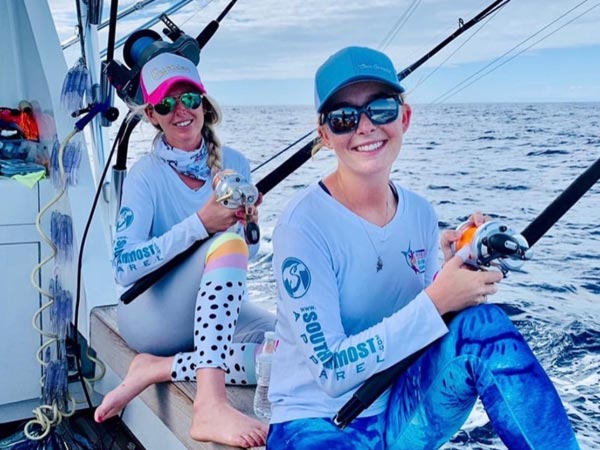 This is where Quepos has really stepped it up. Quepos is now home to six tournaments that offer both hook and hand categories as well as IGFA categories.
What this means is that anglers of any skill level can compete, since the mates and fellow anglers can pass off a hooked fish to another angler.
For the die-hard billfish angler, this idea may seem unappealing because teams can stack their odds by having a group of professional mates doing all the work and just passing the rod off. However, every team has the same opportunity to do it, so it is up to the teams to decide how they want to compete.
Also, many of these fishing tournaments will restrict the number of hook and hand anglers. Most are two people or three at max, that can hook the fish and then pass that rod off to another angler. These are not free-for-all tournaments, where everyone can pass the rod around.
In the end, the entire idea of tournament fishing is having a centralized activity where anglers of all levels can hang out, enjoy the company, and compete on a relatively even playing field to be crowned the winner.
Fishing is a team sport and every person from the washdown boy to the owner, captain, anglers, and mates has an equal responsibility in the event. Without good teamwork, your chances are almost none to win.
The beauty of the hook and hand style tournaments is you can also get new anglers involved, both young and old.
People love to compete, and knowing you have an opportunity to win against some of the best teams in the world just gets you more excited to participate. No one enters with the idea that they will finish last!
Which Tournament in Quepos Is Best for Me?
Here in Quepos, we have seven tournaments. If you want to participate, you can! Each competition presents different opportunities and challenges.
These are some of the best highlights and reasons to consider each.
1. Pelagic Rockstar (January 11th – 13th, 2020)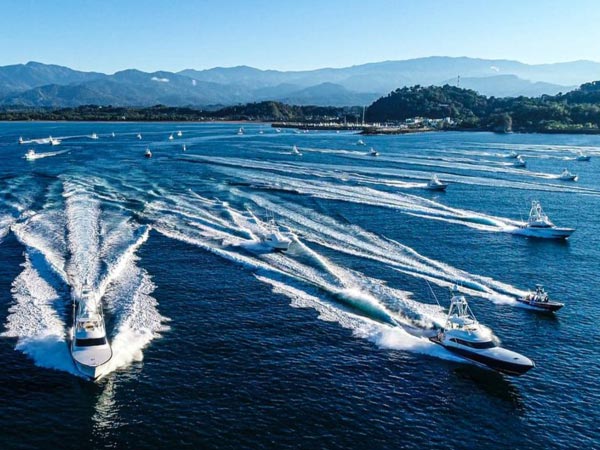 Great for: Men, women, kids, and anglers of all skill levels.
Total 2020 Payout: $735,000
This is the richest tournament in Central America. The team at Pelagic Gear has done an amazing job at organizing this event and the 2020 tournament was second to none on payouts and participation this year. This is a hook and hand tournament, so anglers of all levels can participate.
They also have meat fish categories that pay out cold hard cash for the biggest tuna and dorado! And the cash, well, let's just say it is getting mind-blowing what kind of payouts are taking place at this event.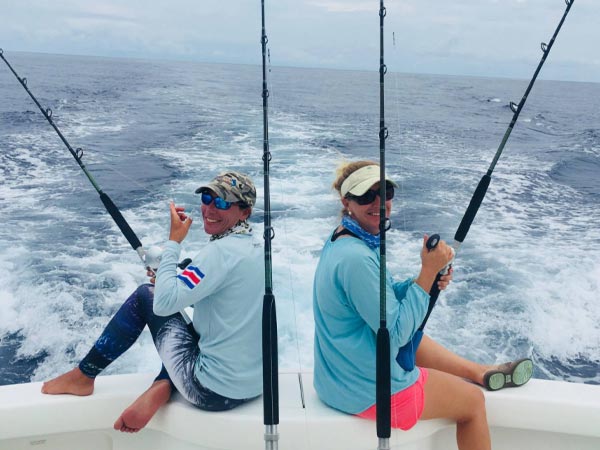 Great for: Female anglers of all ages and skill levels.
Total 2020 Payout: $156,448
This is one of the best run tournaments and a true tribute to female anglers. It's all about female anglers, and it's the largest women-only billfish tournament in Central America.
The idea for this tournament was dreamed up by Samantha Mumford. The two-day, all-women tournament offers the hook and hand category as well as the IGFA release category. As with the other Quepos tournaments, this model allows for more anglers with any skill level to participate and is growing by leaps and bounds.
Year one in 2019 had 23 teams competing and this year they had 38. Next year is sure to break that record. If you are a lady looking to test your skill against some of the most competitive female anglers in the world, but also the most supportive, this is the tournament for you.
In addition to awarding the Top IGFA Female Angler of the year, they also award the top Hook and Hand Female Angler as well as pay out first, second, and third place spots along with daily jackpots and meat fish division prizes as well.
3. Roosterfish Rodeo (February 7th, 2020)
Great for: Anglers of all ages and experiences.
Total 2020 Payout: $7,000, approximately
This is a brand new tournament this year and is sure to gain traction in the future. We just completed the tournament and had about nine boats participating.
It may not be one of the big Quepos fishing tournaments, but it is another opportunity to enjoy fishing in Costa Rica if you are in the area. It is also a way to gain experience and practice in a fun-filled tourney with like-minded people.
4. Quepos Billfish Cup (March 19th – 21st, 2020)
Due to Costa Rica's prevention strategy against COVID-19, this tournament has been canceled for 2020.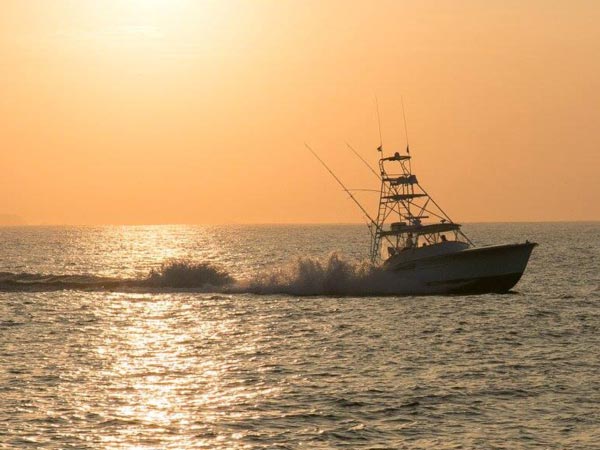 Great for: Anglers of all skill levels wanting to hone their abilities.
Total 2019 Payout: $25,000 (total for the Quepos Series)
The Quepos Billfish Cup is now part of the Quepos Series, which consists of the Cup and Pez Vela Open and has been taking place for nine years.
Like all other Quepos tournaments, the Billfish Cup has adopted the hook and hand group as well as the IGFA release group categories. The two categories are known as the Gun (IGFA) and Fun (Hook and Hand) divisions.
The entire idea behind these two classes is to get more people involved and allow anglers of all skill levels to compete for top honors.
5. Marina Pez Vela Open (April 16th – 18th, 2020)
Due to Costa Rica's prevention strategy against COVID-19, this tournament has been canceled for 2020.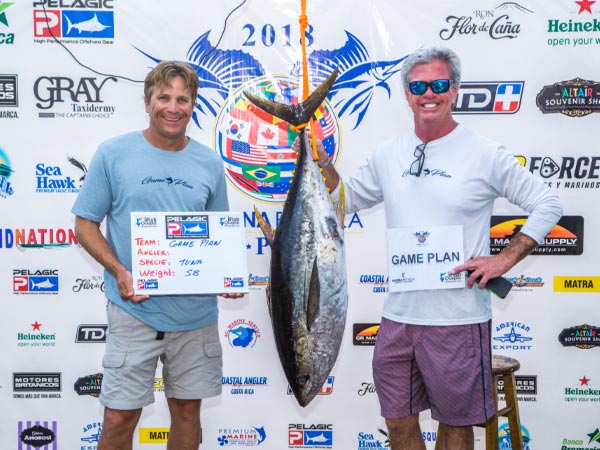 Great for: Anglers of all skill levels wanting to hone their abilities.
Total 2019 Payout: $25,000 (total for the Quepos Series)
As with the Quepos Billfish Cup, this is the final fishing tournament of the Quepos Series and offers the two release categories for anglers, hook and hand and the IGFA.
This tournament is a perfect warm-up for the Offshore World Championship, which is considered the "Super Bowl" of billfishing.
6. Offshore World Championship (20th – 24th April, 2020)
Due to Costa Rica's prevention strategy against COVID-19, this tournament has been canceled for 2020.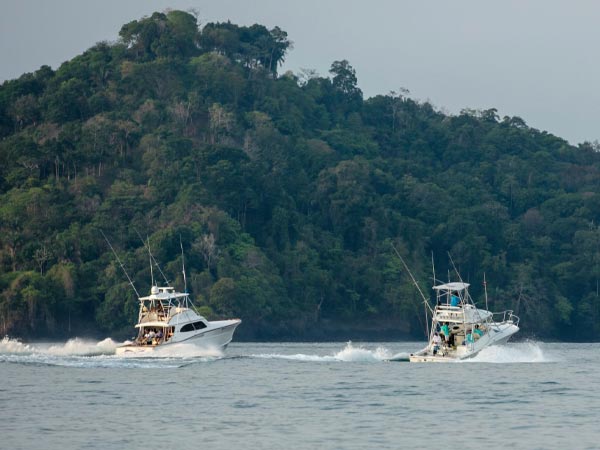 Great for: Pro anglers with plenty of tournament experience.
Total Payout: It doesn't have one
The Offshore World Championship is considered by many the "Super Bowl" of billfish release tournaments, and it has one of the most unique tournament models currently in practice.
Big as it is, the Offshore World Championship is an invitation-only event organized by the Bonnier Corporation. To qualify, you must win a tournament that is part of the Offshore World Championship organization.
These tournaments take place all over the world, ranging from trout fishing in New Zealand to Marlin fishing in Brazil. During this four-day event, there are teams from dozens of countries competing for top honors as Offshore World Champions.
This is not a money tournament, as the idea behind the event is to keep it pure and focused on fishing.
Each day, teams fish on a different boat. Unlike other tournaments, where you fish on the same boat each day, the teams move day to day and must learn each crew's style to fish with them each day. This format also allows for every team to have a fairer chance to match other teams' achievements.
This is an IGFA release competition, so you must hook and fight your own fish. In addition to the skill of IGFA release, you must also be adaptable and have the ability to work around each boat's characteristics as well as the crew's.
This is truly a unique event and something Quepos is honored to host each year.
7. Pelagic's Pura Vida Inshore Classic (May 23rd and 24th, 2020)
Due to Costa Rica's prevention strategy against COVID-19, this tournament has been canceled for 2020.
Great for: Anglers of all ages with all kinds of experience.
Total 2019 Payout: Approximately $9,000
This tournament, like the Roosterfish Rodeo, is all about fishing inshore. The difference here is that you get points for a variety of different inshore species instead of the larger billfish.
And it's not just roosterfish. This tournament is a great low season activity and it allows for a lot of local participation. Great for both kids and adults, the Pura Vida Classic is another must-attend if you are in the area.
Ready to Fish in Costa Rica?
As you can see, there are several great fishing events to consider when visiting Quepos. The beauty of these Quepos tournaments is that anyone can compete and the opportunity to win boils down to teamwork and dedication to the sport.
In the end, fishing is about the experience and the idea of spending time with friends and family enjoying the great outdoors.
If you have any interest in participating in one of these events, feel free to reach out—We are fishing and travel experts ready to help you get the fishing vacation of a lifetime to Costa Rica!