The Pescadora All-Women's Billfish Championship 2023:
More Than Just a Tournament
The Pescadora Billfish Championship in Quepos
The Pescadora Billfish Championship is the only all-women's billfishing tournament that takes place right here in Quepos! This three-day event offers women of all experience levels the opportunity to gather at Marina Pez Vela and compete for the title of World's Top Lady Angler. In addition to the competition, the Pescadora also hosts a variety of social events, including a welcome cocktail party, a captains' meeting, a dock party with live music, and a post-tournament awards ceremony.
As someone closely connected to the Pescadora family, with my sister-in-law serving as the founder and director, I've had the privilege of both working and fishing in the tournament, and every year is a truly special experience!
From Morning Rituals to Reeling in the Catch
The Pescadora is more than just a deep sea fishing tournament. It's a chance to forge new friendships, acquire new skills, and bask in the beauty of Costa Rica's Pacific coast. Whether you're a woman who adores fishing or someone looking to learn a new skill, the Pescadora is the ideal event for you.
The rules accommodate both Hook and Hand releases as well as official IGFA releases, with onboard observers to track your fish and points. An IGFA release, meaning that you hooked and reeled in your own fish without any assistance, earns you more points overall, encouraging women to refine their fishing skills. The Hook and Hand release allows assistance from a second party to hook the fish before handing it off to the angler, making it accessible for novice anglers to participate in the tournament action!
Celebrations and Camaraderie: What a Women's Only Billfish Championship Is All About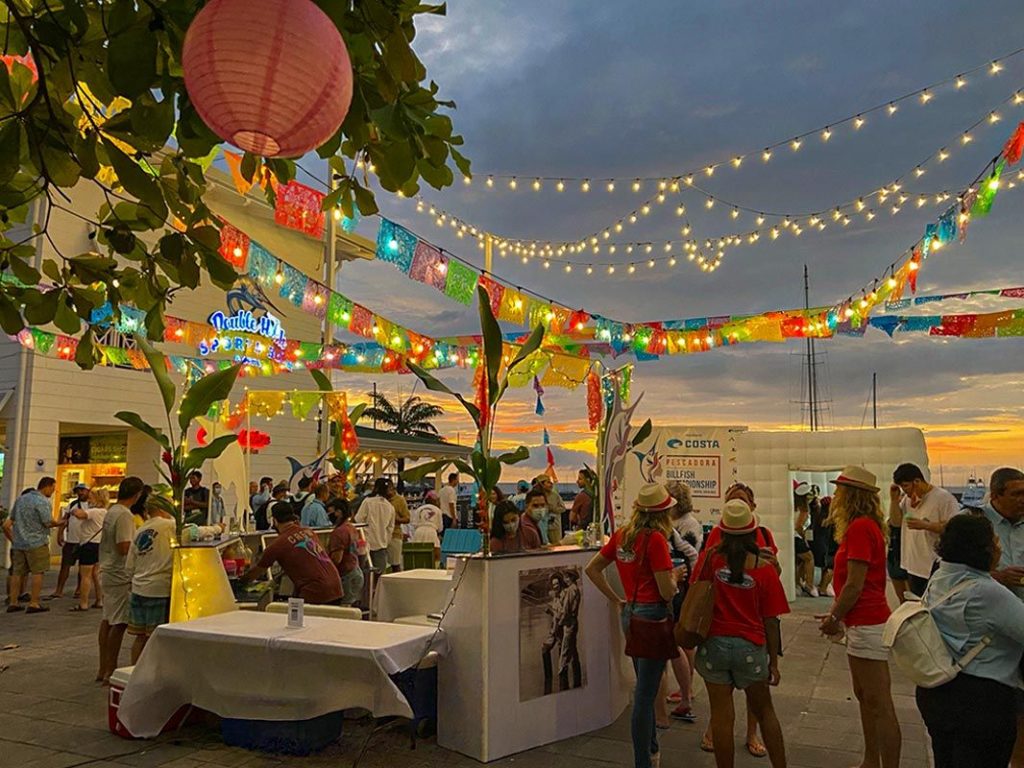 From the very beginning, you'll realize this is no ordinary tournament. Each day is meticulously planned to foster a great atmosphere and promote classy competition across the board. Live music and a signature cocktail greet you at registration, along with a few hours to enjoy a photo booth, music, and mingling with fellow anglers as the sun sets behind you. An open bar serves up local beers and cocktails, and there are six restaurants right at the marina to indulge in for dinner! The first night is usually brimming with energy and excitement for the two days of fishing ahead, as anglers gear up for competition and review the rules at a captains' meeting.
The Fishing Adventure Begins!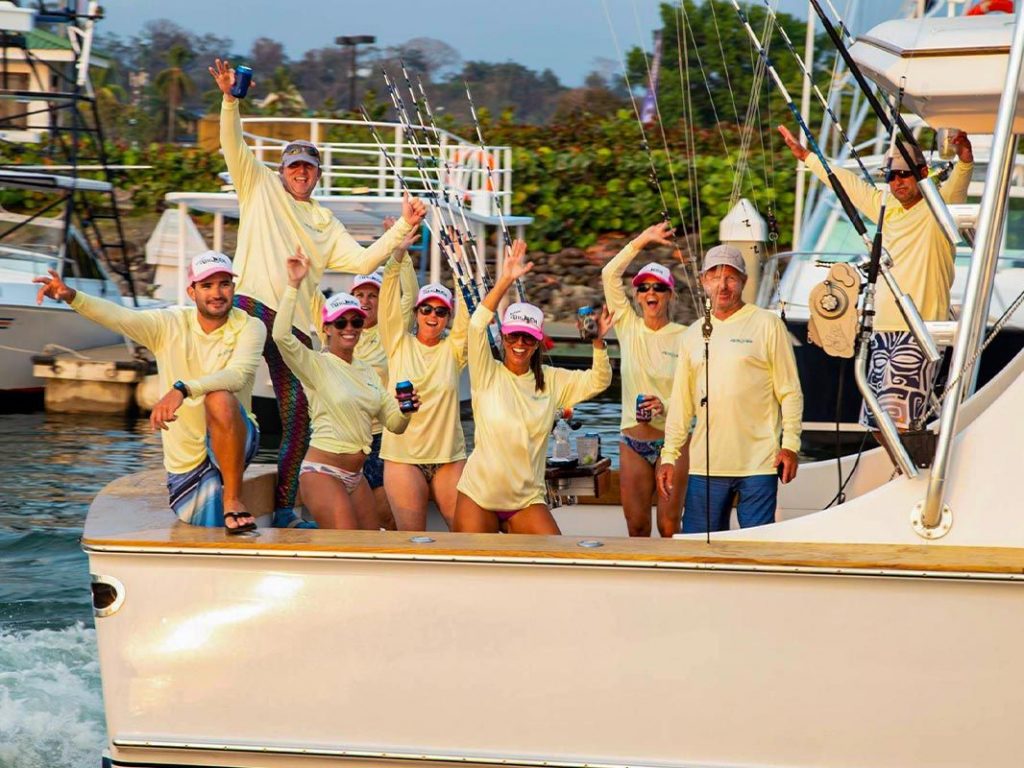 Days two and three kick off bright and early with a champagne and orange juice delivery from the tournament director herself (mimosas, anyone?). By 5:00 am, the docks come alive with mates and captains preparing, and anglers making their way to the boats, either stocking up on coffee or popping those champagne bottles right away. Each boat has its own style, rituals, and routines while out fishing. Some women are all business, with their eyes on the water, rod in hand, patiently waiting for that pull on the line. Others, like myself, take a more exuberant approach, with dancing, drinking, and laughter as their main tools to attract the fish.
Regardless of your pace or fishing style, there's no denying that when that line goes taut with a bite, the entire boat halts until the angler methodically tightens the line and hooks the fish, ready for the battle to commence! Reeling in a sailfish can take several minutes, and a marlin may take closer to an hour, depending on their fight. Once the fish is reeled in and released, there are high-fives, laughter, and perhaps a beer or two shared in celebration before getting back into position as quickly as possible. One sailfish often means that more are nearby.
Returning to the docks at the end of the fishing day, the atmosphere is electric! Live music fills the air, snacks and drinks are readily available, and everyone is excited to share their stories from the day on the water, like war stories.
Awards & Recognition: Celebrating Women in Sportfishing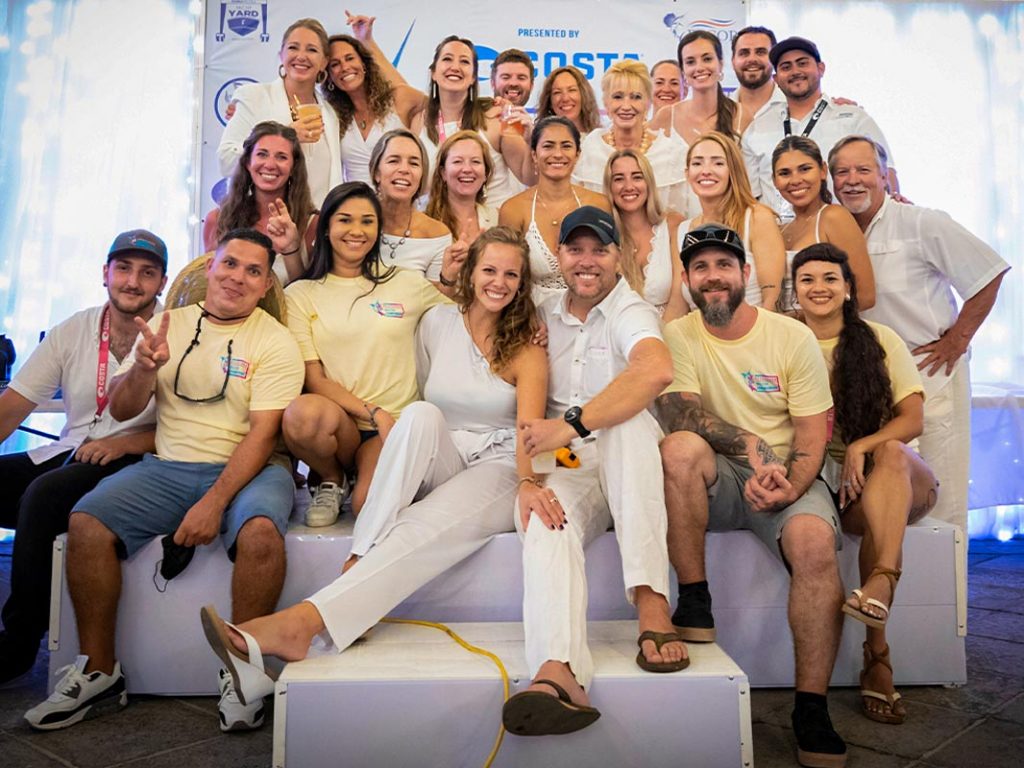 Bringing together women from around the world in the quaint town of Quepos, Costa Rica, to fish during one of the hottest sailfish bites in the world, there's so much to celebrate on this final night! In its second year, the Pescadora released more billfish than any other women's tournament globally.
Ready to celebrate and share stories together, the evening features dinner, awards, and a night of dancing with a themed dress code: all white. Awards are presented for the top angler in both categories: Hook and Hand and IGFA releases, as well as for the first to fourth place boats overall, top junior angler, biggest tuna, biggest mahi, and most tagged fish for sailfish conservation research.
The Pescadora Billfish Championship offers a once-in-a-lifetime opportunity for women who love to compete against the best! Created by women with a passion for fishing, its aim is to encourage more women to join the sport and compete at a higher level.
Don't miss out on this chance to experience the thrill of billfishing in Costa Rica and have an absolute blast in the process. The next Pescadora event will take place in February 15th– 17th, 2024. Contact us and we'll make sure your participation is a success!