2021 Costa Rica Fishing Tournament Recap
By Jake Alexander.
What a wild tournament season we had down here in Costa Rica this year! For the anglers who made it down to Costa Rica and participated in the tournaments, the bite was on fire, and the money was rolling out!
Pelagic Rockstar Tournament 2021
2021 started off with the Pelagic Rockstar Tournament, January 15 & 17.
With 922 billfish released in only two days of fishing, and $970,000 in prize money, it was anybody's tournament to take on the last day.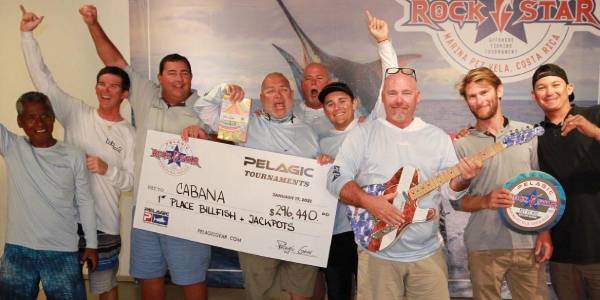 Cabana came out on top with 38 sailfish releases, 3,800 points, and a check for $296,000! A great pay day and astounding number of releases fishing in Costa Rica.
---
Los Sueños Triple Crown Fishing Tournament 2021 – Leg I
Leg I of the Los Sueños Triple Crown took place January 21-23.
With 1,001 billfish released in three days, Grand Slam took home first place and a check for $66,000 with 49 sailfish, 2 marlin, and 5,900 points!
Impressive number for three days of fishing in Costa Rica.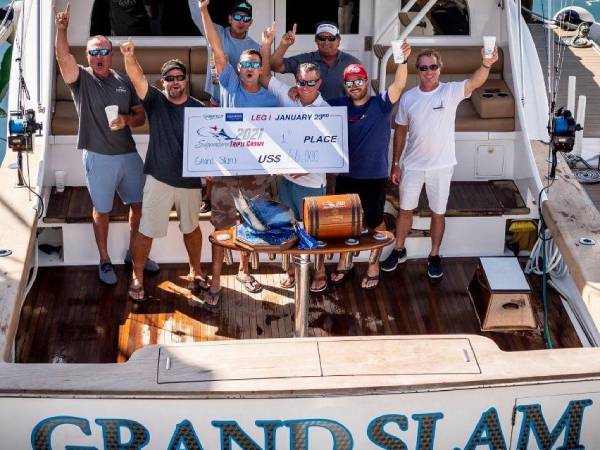 ---
The Pescadora 2021
Next came The Pescadora February 18 – 20.
This was the 3rd year for this ladies only tournament out of Marina Pez Vela, and crowns the worlds top lady anglers in two divisions, IGFA, and hook and hand.
Congratulations to Maria Odila Magalhaes in the IGFA,
and Kourtney Shaddix Duffie in the Hook and Hand Divisions.
The overall winner of the tournament was Agitator Babes with 5,400 points. After a noteworthy two days of fishing in Costa Rica, these women released 470 billfish, with 15 of them marlin.
They also tagged 64 billfish in partnership with Grey FishTag. 
Photo Credit: Tony Cadorin, Pelagic Finder Industries
---
Los Sueños Triple Crown Fishing Tournament 2021 – Leg II
Leg II of the Los Sueños Triple Crown, February 24-27, came down to the wire and only 100 points separating three boats from winning, but Uno Mas took home 1st place with 33 sailfish and three marlin releases. The marlin bite was on fire with 67 released during the three-day tournament along with 703 sailfish!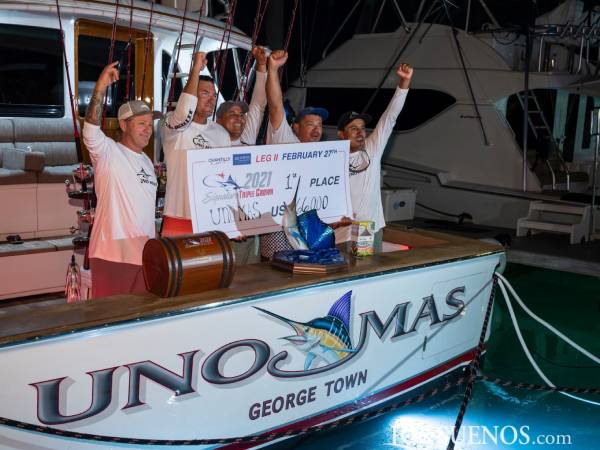 ---
THE MEGA BITE
We experienced a truly unique, once in a lifetime event from March 12-18th this year.
All of the conditions were perfect, and a large biomass of fishing 80 miles offshore resulted in multiple boats with over 100 sailfish releases… in a single day!
The charter boats out of Marina Pez Vela in Quepos, as well as out of Los Sueños jumped at the chance to head out there, and then numbers did not disappoint. Multiple triple and quadruple hook ups, for hours on end. The bite was on, and it never turned off.
The highest number of releases fishing out of Los Sueños was Vaquero with 161 sailfish releases in a single day!
---
Los Sueños Triple Crown Fishing Tournament 2021 – Leg III
Leg III of the Triple Crown took place over March 17-20, with Team Galati running away from the crowd with 52 sailfish and two marlin released over the three days!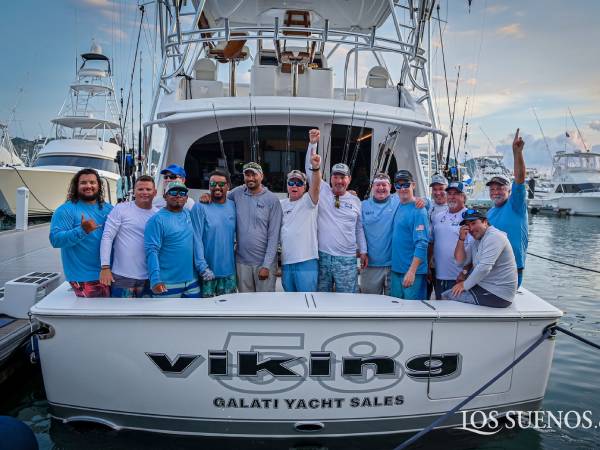 In Addition to winning Leg III, they also won the series with a total of 15,300, a whopping 2,700 points above Fish Tank with second place. What an amazing end to this historic fishing tournament in Costa Rica.
---
Upcoming Tournaments
Are you interested in getting in on the Costa Rica fishing tournament action? We have a number of upcoming tournaments for everyone from the first-time angler to the seasoned vet. With the constantly hot bite in Costa Rica, you know there will be points on the board, and fish in the boxes. Check out the dates below for the upcoming tournaments. We are happy to help plan a world class trip for you to come down and experience the action!
March 27, 2021 – Sailfish Slam April 9-10, 2021 – Marina Pez Vela Open June 19, 2021 – Summer Solstice Shootout November 13, 2021 – Dorado Derby November 20, 2021 -Dorado Derby Dos January 15-16, 2022 – Pelagic Rockstar February 5, 2022 – Rooster Rodeo February 17-19, 2022 – The Pescadora (ladies only)
Whether you would like to fish a tournament, and just spend some time behind the rod, fishing in Costa Rica has something for every angler. The seamount season is around the corner and dates are filling up quickly for our overnight trips to the seamounts. A typical day at the seamounts boasts double digit marlin bites with fishing from sunrise to sunset.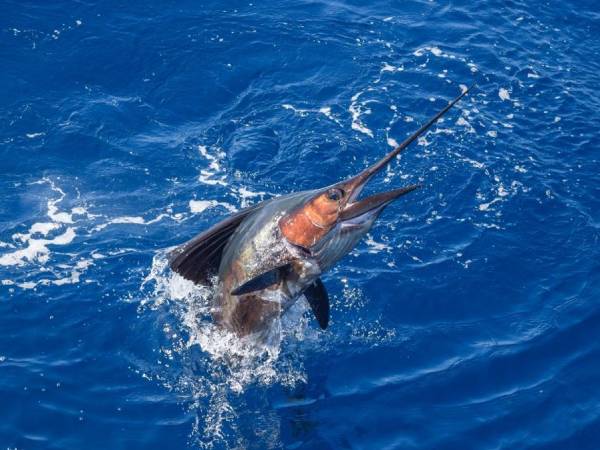 Ready to plan your next trip? Be sure to reach out to one of our experts, for a vacation planned for fisherman, by fisherman.
---
Posted by Jake Alexander, March 22, 2021.