Best Fishing Locations in Costa Rica
Our Fishing Experts Offer Unbiased Recommendations on Where and When to Fish!
Inquire Here

NORTHERN PACIFIC

Guanacaste
A great departure point for inshore and offshore species.

CENTRAL PACIFIC

Los Suenos/Quepos
The best area in the country for billfish and tournaments.

SOUTHERN PACIFIC

Osa Peninsula
Fishing on these waters is for real wildlife lovers.

A great place for Tarpon, fly fishing, and nature.

A lake surrounded by forests and with incredible views of Arenal volcano.
Best Fishing Spots in Costa Rica
With good crews and top-of-the-line boats, Costa Rica's fishing destinations offer a world-class fishing experience.

Caribbean
Species: Tarpon.
Good for: Inshore, Fly-Fishing.

Los Suenos
Species: Marlin, Sailfish, Mahi-Mahi, Roosterfish, Snapper, Yellowfin Tuna.
Good for: Deep Sea, Seamounts, Inshore.

Quepos
Species: Marlin, Roosterfish, Mahi-Mahi, Sailfish, Snapper, Yellowfin Tuna.
Good for: Inshore, Deep Sea, Seamounts.
Costa Rica's Best Fishing Spots
The truth is, fishing in Costa Rica is great all year round, so seasonality is not a problem. If you know what you want to catch and when you are coming down, picking the destination is easy.
If you have a fixed traveling schedule, don't worry. There is always somewhere to go and target the species you are looking for.
If you have more flexibility in your schedule, then pick your species and we will help with when and where to fish.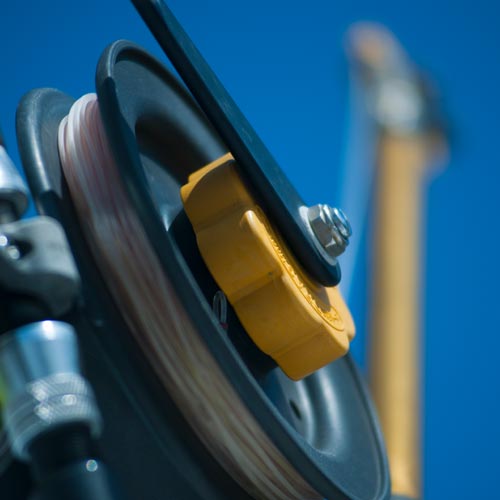 The room was neat, clean and comfortable. The staff friendly and helpful... Taxi's were readily available for trips to and from the marina. The fishing on the boat... was great. The father and son team are pros. We had plenty to drink and eat and were treated very well. I enjoyed my time on the boat very much.
Bill — New York, Jul 2019
How to Choose the Best Place to Fish in Costa Rica
Be clear first on the type of fishing you want to do, and then everything falls together.
For both offshore and inshore fishing, you have many options. The Pacific coast is best for deep sea pelagic species or hard fighting inshore fish.
Fish day trips offshore or inshore for all our popular Pacific coast species. Or head out for a few nights and fish the Seamounts and FADs for Marlin.
The Central and South Pacific is great fishing from December – April. May and November are transitional months when fishing is great everywhere.
The Northern Pacific has good fishing during June – October. During December – April, the winds and seas are rough in the north. Whereas, the Central Pacific is flat calm and offers exceptional fishing.
For Inshore fishing on the Pacific, this is great year round! Live bait is key for inshore fishing, but for the most part is not an issue.
The main factor for inshore fishing destinations is weather. Pick your destination based on the weather recommendations. November – July all parts of Costa Rica. August – October the north Pacific is best.
If Tarpon and Snook are your targets, the Caribbean is your place. Tarpon and Snook are most abundant from February – May and then September and October.
The best strategy for planning your trip is to maximize your chances. Focusing on key areas for specific species at certain times of the year will help ensure you have a great trip.
If you are not sure how to decide this, reach us out so we can give you personalized professional advice.
Where to Go?
Once you've decided the type of fishing you want to do, there is one question left to answer.
Choosing a home base for your a fishing vacation doesn't need to be hard. There are a few hot spots in each area that should be on the top of your list.
It's a matter of taking a look at some of our most popular destinations and analyzing their pros and cons. See if any sounds like a good fit for your trip and travel dates.
Los Sueños Resort & Marina, located on the Central Pacific coast, close to the famous town of Jacó. It's a private property with its own marina and it's a good departure point for both inshore and offshore journeys.
Home to the most famous billfish tournaments in Costa Rica! Los Suenos, tournament-winning charter fleet offers a great destination to consider.
Beyond fishing, you have luxurious accommodations, fantastic views, and detail-oriented service. This makes Los Sueños an ideal place to enjoy both fishing and relaxation.
Whether you travel with family or friends, Los Sueños is great for all travelers. World class fishing, luxury lodging and endless activities all in one great place!
Quepos, the Fishing Capital of Costa Rica! Located 2.5 hours from San Jose, this town is a more laid back local environment.
Famous for the Manuel Antonio National park and world class fishing. This area is perfect for families and fisherman alike looking to enjoy the real Costa Rica.
Declared the fishing capital of Costa Rica, Quepos has a new marina that is home to great charter boats. Its location is ideal for inshore, offshore, and fly-fishing, both at sea and in fresh water.
Quepos also offers a fleet of boats that specialize in overnight trips. Enjoy FADs Fishing on the Costa Rican Seamounts or exploring the distant waters to the South.
Here you have all the same target species as Los Suenos, but in a more laid back and less hectic environment. Home to many new tournaments as well, Queps is growing in fame for all angler types.
Beyond the fishing, Quepos offers amazing jungle activities with adventure and nature tours. This is great for families, fisherman and adventure seekers.
If you want the most complete Tarpon fishing experience, Tortuguero is the place to go.
Although not as popular as its counterparts in the Pacific, Tortuguero offers some of the finest Tarpon fishing on the planet. Described as the Venice of Costa Rica, Tortuguero is a unique and amazing fishery.
The canals are also great to explore in search of fish that travel from the ocean into the mainland. These river mouths hold some incredible numbers of Tarpon and Snook!
Fishing for Tarpon in Tortuguero is like no other fishing trip found in Costa Rica. Pristine jungles, amazing wildlife and world class Tarpon fishing, second to none.